Sexy, Sweeping Highland Romance
Jennifer Trethewey writes sexy, sweeping, historical romance set in Regency era Scotland full of adventure and Highland heartthrobs.
BETTING THE SCOT, the second book in her addictive Highlanders of Balforss series, will be released April 23, 2018. TYING THE SCOT, the first in a series of four Highlanders of Balforss romances, is available on Amazon.
Now Available!
"He's wagered and won her hand, but can he win her heart?"
Declan Sinclair is a Highlander who believes his dreams never lie. When he spots Caya at a public house, he knows instantly she is the woman in his dreams—his future wife. Though her brother had promised never to gamble again, he engages Declan in a card game—and the prize is the lovely Caya.
Caya Pendarvis has no time for childish things like dreams or fairy tales or love. She's the sacrificial lamb on her way to the far north of Scotland to wed a wealthy merchant in exchange for settling her brother's gambling debts.
Winning at cards is one of the many things Declan Sinclair does well. Unfortunately, the ability to court a woman—a talent he lacks—is the only skill he desperately needs to win Caya's heart.
Betting the Scot, on sale at the finest book retailers everywhere!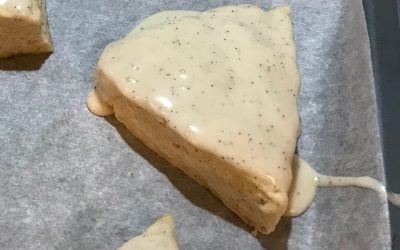 My second favorite item on the Starbucks menu (after a Venti Non-fat Flat White) is the Petite Vanilla Scone. The right size, the right flavor, and the perfect mid-morning pick-me-up. I found a great copycat recipe on the Dash of Sanity website and gave it a try....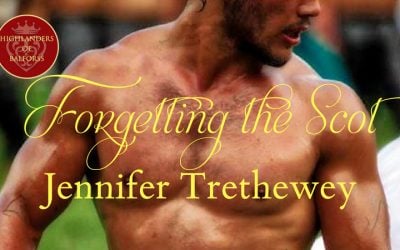 Forgetting the Scot is the third book in my Highlanders of Balforss Series due for release October 21st. I'm very excited about this one. Its Magnus and Virginia's story.
Tunes Inspired by Tying the Scott

Now Available!
"A hotheaded Highlander and a fiery English Lady–what could go wrong?"
At age eleven, Alex Sinclair pledges an oath to the Duke of Chatham promising to serve and protect his illegitimate daughter, Lucy FitzHarris. Nine years later, the duke unexpectedly takes Alex up on his vow, offering the future Laird of Balforss his daughter's hand in marriage. [Read More]
Jennifer Trethewey's debut title "Tying the Scot" is now available for order. Purchase your copy today!