Come see me at the Author Signing on Saturday, April 6th at the Hyatt 4:30 to 5:30pm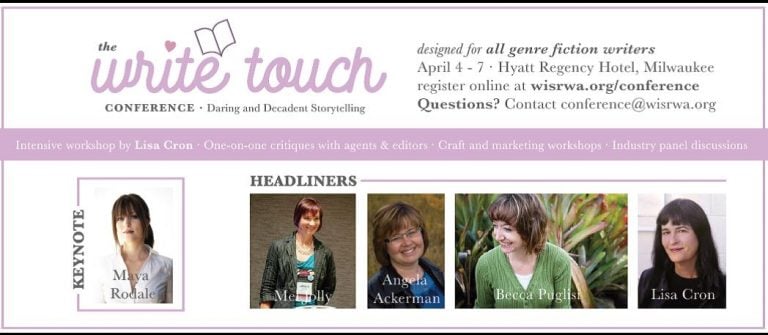 I'm attending the best writing retreat in Wisconsin for the 4th time. May 19 – 25, 2019
At the Cedar Valley Retreat in West Bend, WI. Check out the fantastic visiting authors, agents, editors, and staff.
 Romance Writers of America National Conference at the New York Marriott Marquis in New York City, July 24–27, 2019. This is the monster romance event of the year held in the publishing mecca of the world!

Registration is now open for WisRWA's 2019 Write Touch Conference: Daring and Decadent Storytelling. April 5 and 6 held in the Hyatt Regency in Downtown Milwaukee.
Featured Speakers: Lisa Cron, Maya Rodale, Angela Ackerman, Becca Puglisi, Mel Jolly, and more. Conference is designed for ALL GENRE FICTION WRITERS and offers opportunities to pitch to agents and editors. Click here for registration information.
The Southeastern Wisconsin Festival of Books American Stories
November 2-3, 2018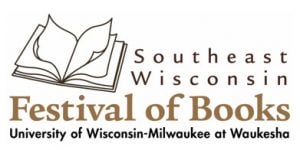 A FREE festival with over 70 authors and presenters OPEN TO THE PUBLIC Talks • Readings • Panel Discussions • Interviews • Cookbook Stage • Live Art • Art Exhibit Music • Exhibits • Book Sales and Signings • Food • Free Admission • Free Parking UW-Milwaukee at Waukesha • 1500 North University Drive • Waukesha, WI 53188 www.sewibookfest.com I'll be appearing with Bobbi Dumas, Kathy Lyons, Christine Merrill on Saturday, November 3rd from 1:00 – 2:00pm for a panel discussion: Romance Matters – The Power and Influence of The Pro-Woman Genre. Book signing immediately following the discussion. Click here for more information.
NOVEMBER BOOK CLUB!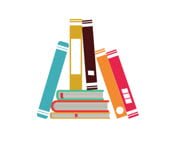 I'll be doing my first book club appearance in November. It's a private thing, but I'm so excited and pleased to be asked. I plan on giving the book club members the FULL ROMANCE EXPERIENCE complete with SWAG!
Thursday, Friday and Saturday, April 19-21, 2018
The Chicago-North Chapter of Romance Writers of America®
Spring Fling Writers' Conference 2018
Double Tree Hotel in Oak Brook, Illinois
On Thursday (April 19) from 9:00 to 11:30 p.m., Damon Suede will host a fun pre-conference "Romancing the Stone" screening w/commentary/analysis—tracking, plot, stakes and character beats. You must register for the conference to attend this event. If you have already registered for Spring Fling, sign up here for the special movie night event.
Get the latest news and see what others are saying by following us on Twitter and Facebook.  You can also stay current with Spring Fling updates, ask questions, and meet other prospective attendees, by joining our Chicago Spring Fling Yahoo! group
May 5, 2018
Madtown Author Daze: Libro de Mayo
presented by Sunmoon Arts
Inside the MMoCa (Madison Museum of Contemporary Art)
227 State Street
Madison, WI
Monday, February 12, 2018 at 7:00 pm
Passion & Prose with WisRWA
A panel discussion for Romance Readers featuring Wisconsin authors.
Boswell Book Company
2559 N Downer Ave., Milwaukee, Wi
Thursday, March 15, 2018
Red Oak Writing "On the Road" Writers' Showcase
Published members introduce writers they'd like to champion
ComedySportz
420 South 1st Street, Milwaukee
Bar and Restaurant Open: 5:30pm Reading Begins: 7:00pm
Free and Open to All
Featuring: Johanna Siragusa, Margorie Pagel, Brian Ore, Nancy Bauer-King, Christine Baerbock, Mel Miskimen, Jonathan Cardew, Robert Vaughan, Barbara Britton, Jennifer Rupp
Saturday, October 21, 2017 9am to 11:30am
WisRWA MKE Meeting (Members Only)
Getting Ready to Submit
Workshop facilitated by Cheryl Yeko and moderated by Jennifer Rupp
Mayfair Mall, Wauwatosa, WI
Saturday, October 28, 2017 3 pm to 10 pm
WisRWA Mini Book Fair featuring Seven Wisconsin Romance Writers
Broadway Theatre Center Studio Lobby
158 N Broadway, Milwaukee WI
Sponsored by Renaissance Theaterworks' production of
SEX WITH STRANGERS Oct 20-Nov 12
October 13, 2016
Off Campus Writer's Workshop
Book Reading the Sell Your Book
Practical tips for giving author readings.
October 15, 2016
Wisconsin Writers Association Fall Conference
Reading Your Work Aloud
Hands-On Workshop for Improving Your Public Readings
December 12, 2015
Mary Buckham's workshop on Primal Branding
Presented by Jennifer Rupp
Helping authors create their individual author brands.
November 15, 2014
Wisconsin Romance Writers
Improv for Authors
with Jennifer Rupp
How using improv for writing prompts can jump start your ideas.
February 14, 2014
Red Oak Writing
The Author Reading
With Jennifer Rupp
Tips and Practice to Deliver Your Work Like a Pro
Don't Fear the Mic: A Workshop for Writers on Reading Your Work Aloud
Jennifer Trethewey (Jennifer Rupp) conducts a hands-on workshop for poets and authors who want to improve their public presentation skills. It's not always easy for folks to stand up and their read their work aloud to an audience. This is not a Power Point lecture. As a
veteran of the stage, Trethewey offers practical advice and some one-on-one coaching for upping your public persona. The workshop can be tailored to your group but works best with under 25 participants (she can even work privately with authors who have a fast-approaching release party). If you would like more information on booking such a workshop, email: jrupp25@gmail.com
Some comments participants have made about Trethewey's Workshop
"There was a kind, supportive tone to the material and to Jennifer's teaching/coaching style."
"The workshop flowed smoothly and was delightfully managed. There was time for instruction, participation from the students, small group work, and individual readings with coaching."
"It just reinvigorated my love for doing what I'm doing AND my confidence."
"The idea that my audience wants to enjoy the reading and is on my side, altered my state of mind about public speaking. Thanks, Jennifer!"
Previous presentations:
Wisconsin Writer's Association
Chicago Off Campus Writers' Workshop
Red Oak Writing Studio