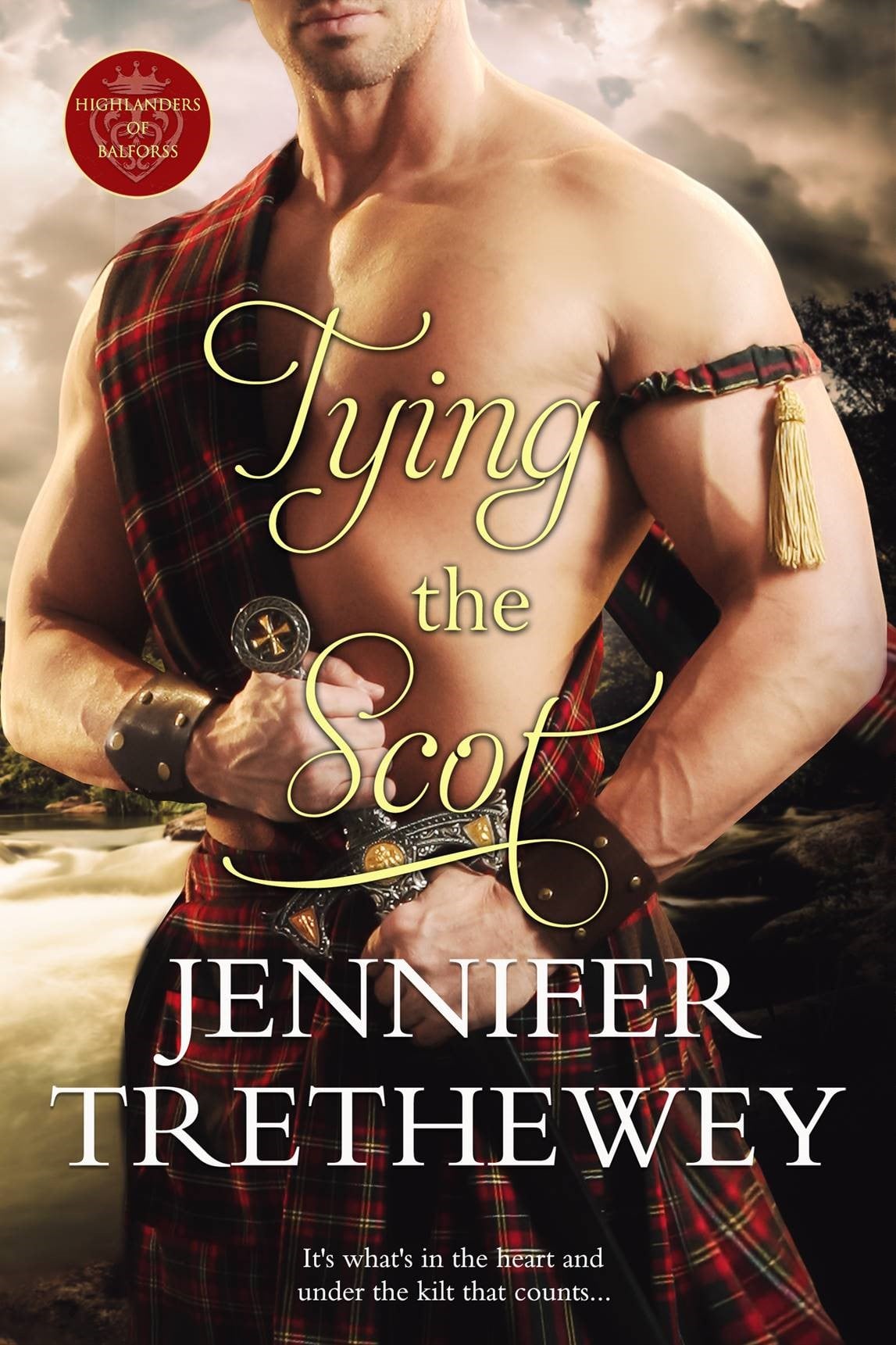 Title: Tying the Scot
Author: Jennifer Trethewey
Series: The Highlanders of Balforss #1 Pub Date: 11/27/2017
ISBN: 9781640633469
Imprint: Amara
Price: $3.99
Tunes inspired by the Highlanders of Balforss novels are written and performed by John and Susan Nicholson of Frogwater.

A hotheaded Highlander and a fiery English Lady–what could go wrong?
At age eleven, Alex Sinclair pledges an oath to the Duke of Chatham promising to serve and protect his illegitimate daughter, Lucy FitzHarris. Nine years later, the duke unexpectedly takes Alex up on his vow, offering the future Laird of Balforss his daughter's hand in marriage.
Now a man, hotheaded Alex has difficulty convincing Lucy—who would rather starve to death than marry a vulgar Scot—to go through with the arranged marriage. Once Lucy arrives in Scotland, she cannot resist the magic of Balforss or the allure of her handsome Highland warrior. But when Alex seemingly betrays Lucy right before their wedding, she is tricked into running away. Alex must rein in his temper to rescue his lady from unforeseen danger and Lucy must swallow her pride if she hopes to wed the Highlander she has come to love.
Critical Reviews
Tying the Scot is an entertaining read with plenty of suspense and surprises. I enjoyed the read and found the characters to be very compelling, and they stayed with me after I finished the book. SEE FULL REVIEW
Tying the Scot is a lovely light read, perfect for lovers of historical romance. Jennifer Trethewey is a new author for me and I thoroughly enjoyed this introduction to her work. SEE FULL REVIEW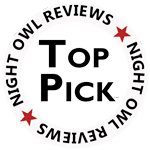 "Tying the Scot" is charming and enjoyable historical romance. The genre of Scottish romance is very popular but the stories and characters start to feel the same. Not so with Ms. Trethewey's tale, the characters are funny, strong, foolish and brave.  SEE FULL REVIEW
Also Available by Jennifer Trethewey